During pregnancy, hormonal changes occur that affect the condition of your entire body, including the condition of your teeth and gums. If you notice changes in your dental health during pregnancy, you should react in time to prevent bigger problems.
Important steps for dental health before pregnancy
Even before you find out about pregnancy, you should take care of your teeth and take care of their health. Given that there are some connections between problems with dental health and premature birth, every woman should keep this in mind as a preventive measure. Taking care of the health of the teeth should be done daily from a young age, a couple of times a day. Brushing in the morning and evening and preferably after every meal guarantees the health of the gums and teeth. Flossing is also very important, as is choosing toothpaste with fluoride. Visiting the dentist twice a year is a preventive measure that everyone should adhere to.
How to treat dental problems during pregnancy?
If you have problems with the health of your teeth and gums even before pregnancy, or the problems arose during the period of pregnancy and you decided to visit a dentist – it is very important to inform him that you are pregnant. In this way, the dentist will act according to your current condition and will include treatments that are safe for pregnancy such as the following.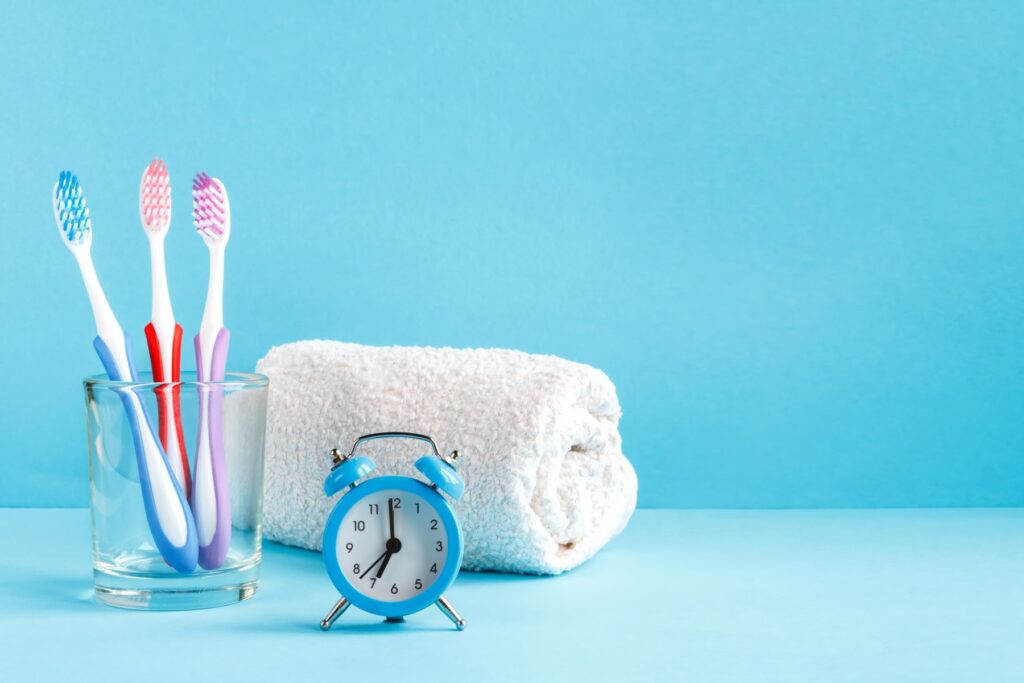 Medicines – if you need painkillers or antibiotics, your dentist can give you medicine that is safe for you during pregnancy and will not harm you. Never take medication without consulting a specialist.
Local anesthesia – this type of anesthesia is used in dentistry to numb a certain part of the gums due to filling or tooth extraction. Anesthesia is safe to use during pregnancy.
Dental treatment can be performed at any time during pregnancy. If it is an elective treatment, try to do it only in the second trimester.
Dental X-ray
X-ray imaging during pregnancy is possible with additional precautions by experts. Your dentist should be especially careful when it comes to X-rays and should protect your stomach and thyroid from X-rays.
Causes of dental problems in pregnancy
A problem with swollen gums that most pregnant women have,
Vomit,
A huge desire for sweet food,
The urge to vomit while brushing teeth and gums.
Also, hormone disruption during pregnancy can lead to a number of other problems such as: gum infection, bleeding and swelling of the gums, periodontal disease, pregnancy epulis or pyogenic granuloma, etc.
Is it safe to whiten teeth in pregnancy?
There is not enough research to prove that teeth whitening during pregnancy is safe, so it is therefore better to avoid this treatment. Namely, teeth whitening is a process that includes a lot of chemicals, the safety of which we should not rely on during pregnancy.
We bring you 6 tricks for a beautiful smile, also. Check it HERE.