Lewis E. Carroll, D.D.S, P.A.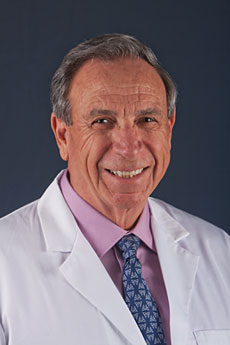 Smile Makeovers
Cosmetic Dentistry
Reconstructive Dentistry
Education and Affiliations:
Doctor of Dental Surgery Univ. of Pittsburgh
Bachelor of Science Univ. of Pittsburgh
American Academy of Cosmetic Dentistry
American Dental Association
Academy of General Dentistry
Florida Dental Association
Meet Lewis E. Carroll, D.D.S, P.A.
Message from Dr. Carroll:
In more than 40 years of practicing dentistry the materials and technology have advanced dramatically, allowing us to offer better and faster care to patients. We are capable today of managing whole health and wellness through oral health, and transforming smiles through innovative procedures. Best of all patients no longer have to experience extreme discomfort or pain.
In the midst of all the changes in dentistry and healthcare in general, one thing has remained consistent and that is the unyielding commitment to provide the best care to each patient that sits in my chair.
My passion for my profession is renewed daily by the community of patients I am privileged to serve. With humility and a fanatical attention to detail and precision I help each patient to achieve the healthy, youthful smile they want and deserve.
I have been persuing the art and science of cosmetic dentistry my whole professional life. It is extremely gratifying to be part of the advances this Profession has made in satisfying the needs and desires of our patients. When we improve the comfort and looks of people we improve their self confidence and happiness. These are the professional challenges and incentives that drive our practice of dentistry and ultimately reward us.
Dr. Carroll is a leader in advanced cosmetic dentistry who combines precision and true artistry to achieve the perfect balance of beauty and function for his patients. Dr. Carroll offers, "When I was 8 years old, a neighbor watched me meticulously put together a model airplane with such precision that he suggested I should be a dentist. I have worked hard to improve that precision and integrate innovative techniques that achieve transformational results for patients."
Get to know Dr. Lewis E. Carroll:
Chairside style: I am professional but relaxed. I get to know patients before treating them and firmly believe in working with them skillfully and kindly.
Starts each day: With coffee
Favorite part of your job: Without a doubt, my patients' smiles
Hobbies: Fishing
Best Advice you've ever received: Learn your trade
Favorite place to escape: The ocean
Dr. Carroll is recognized for smile redesigns, a procedure he loves performing for patients. "Smile redesign is more than a cosmetic change but a life changing procedure. The look and health of your smile dramatically impacts how you interact with the world. A youthful, well-functioning smile can improve your confidence and your outlook."
"My patients receive a high degree of competence but also a laser focused intention and sensitivity to their individual needs and desires," he says.
Dr. Carroll is adamant that he does not treat teeth but people. When asked what differentiates Carroll and Associates, Dr. Carroll is quick to point out the warmth and hospitality of his entire staff. "Patients expect you to be skillful and competent but kindness and genuine care has a much more profound impact on not only their experience but their outcome." He continues, "We have genuine relationships with our patients and among our team and patients feel the security and warmth the moment they enter our office."
Permanence is a theme that resonates at Carroll Dentistry. From the long term employees to the long term relationships with patients, Dr. Carroll is committed to achieving a lifetime of beautiful results for all of his patients.