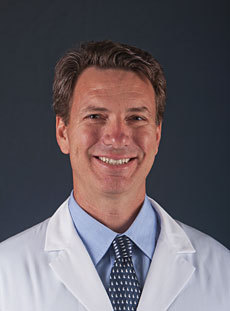 General Dentistry
Dental Implants
Cosmetic Dentistry
Education and Affiliations:
Doctor of Dental Medicine Univ. of Alabama
Bachelor of Science Univ. of Alabama
Advanced Prosthodontics Univ. of Alabama
East Coast District Dental Society
Florida Dental Association
Florida Academy of Cosmetic Dentistry
Meet David Carroll, D.M.D. - Prosthodontist
Message from Dr. David Carroll:
My dad inspired me to become a dentist. Growing up, I saw how happy and fulfilled he was and decided that I wanted to do something that gave me that same sense of satisfaction.
For over 20 years I have had the privilege of pursuing the passion instilled by my dad and carving out my own niche in prosthodontics. It is an exciting time to be a dentist and healthcare provider. The advancements in technology and procedures equip me to provide patients with even greater care and the increasing recognition of the role in oral health in overall health validate our practice approach and philosophy.
In dentistry I found my calling and embrace the responsibility to aim for perfection on a daily basis. I love the time that I spend with my patients and the lifelong relationships that develop. It is a joy to craft personalized treatment plans that fit each patient's needs.
Specialized care, uncommon results
Dr. David Carroll is a fervent believer in specialized care. "Patients, especially those who need advanced care, benefit more from a dentist with a specialized concentration." Dr. Carroll is an expert in dental implants and patients receive the benefit of his extensive expertise and passion for the specialty.
His relaxed, warm chairside manner combined with his specialized skill has earned him the respect of colleagues and loyalty of patients. Dr. Carroll is also a leader in innovation, and an early adopter of ground breaking technology like the T-Scan III used by less than 5% of offices in South Florida. His attention to new developments that can improve the comfort and outcomes of patients has made him one of the most sought after dentists in the region.
"It is important to be attentive to the changes in the industry because advances can improve care, lessen discomfort and increase the predictability of procedures. I adopt new techniques and materials not because they are new and shiny but because they will improve the care to patients."
Get to know Dr. David Carroll:
Chairside style: I am relaxed, caring and casual. I love my job and the interaction with patients and want them to be comfortable and at ease.
Starts each day: Working out
I am most fascinated: The capacity of the mind and body to heal
Favorite part of your job: The people, my patients and teammates
Beauty product everyone should own: A toothbrush
Hobbies: Fishing, Diving, Boating
Best Advice you've ever received: Persistence wins the race
Favorite place to escape: Boat
The health of your smile encompasses both the aesthetics and function. It is a marriage of artistry and scientific precision and advanced care requires the deft skills of a specialist. Dr. Carroll offers that unique blend that has been benefiting patients for over 20 years. "I am never burned out or tired. I love the continuous challenge of finding the right solution for each patient and helping them to achieve their desired outcomes. My patient's smiles are a testimony to not only their happiness but the love I have for my work."
Dr. Carroll is an active lecturer and guest speaker for the dental community. He is available to lecture for study clubs and dental meetings on topics such as: Advanced prosthodontics, advanced restorations using bonding, adult orthodotics, dental veneer restorations, comprehensive treatment planning, and wealth management for dental and allied staff.
Below are some exerpts from Dr. Carroll's lectures.
Advanced Use of Dental Veneers